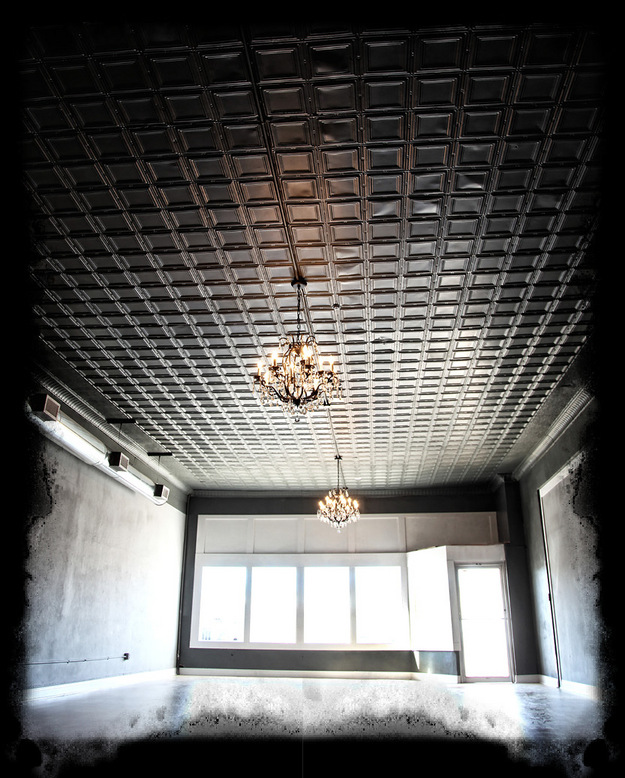 The Gallery is a small events venue and art gallerylocated in San Angelo, TX.It is a newly renovated space with 12' high vintage tin ceiling with iron and crystal chandeliers.
The Gallery has a large Main room that is 1250 Square feet. Our main room holds up to 100 guests in a variety of different setups. There is a small kitchenette area with 12 ft of counter space, kitchen sink and fridge.
We also have a large courtyard that can be used for a small outdoor wedding cermonies, extra seating or just an outdoor overflow area for your event.
The Gallery would be great for any of the following:• weddings and receptions• rehearsal dinners• anniversary and birthdays• trunk shows• church groups• parties and showers and more.